National centre for applied research on renewable energy and green resources
ACRRES is carrying out projects in the field of renewable energy (based on solar, wind and biomass) and researching the potential applications of renewable resources and for recycling.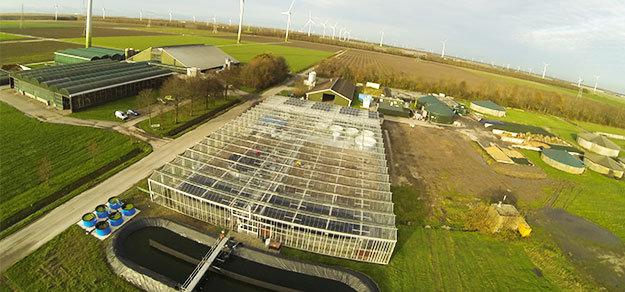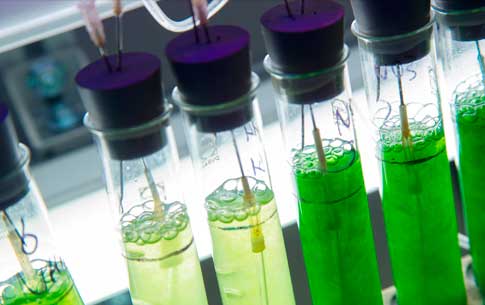 We optimize the production of algae, aquatic plants and invertebrates (e.g. compost worms, aquatic worms and insects) on organic waste streams.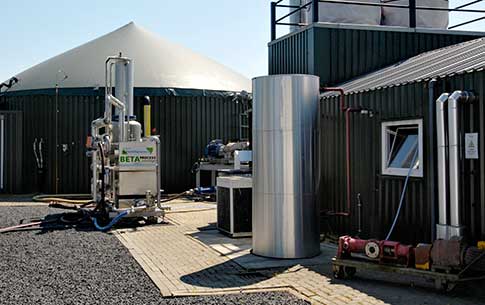 Through bio-refining we extract valuable substances from biomass for food, feed and chemistry by separating the biomass into various components.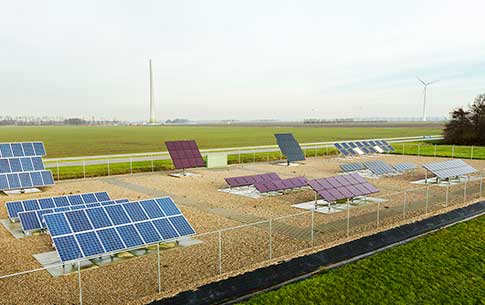 Together with us you explore the possibilities for more sustainable energy on the electricity grid through energy storage and new business models.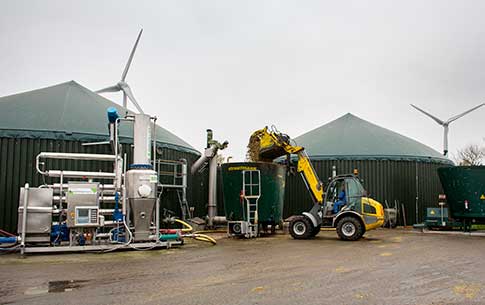 In close cooperation with companies ACRRES works on improvements of the green gas chain to make it more profitable and attractive.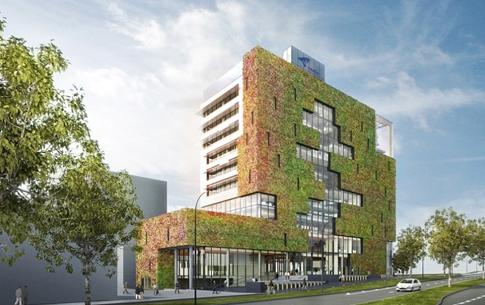 Exploring opportunities for closing energy and nutrient cycles through viable business cases is our core business.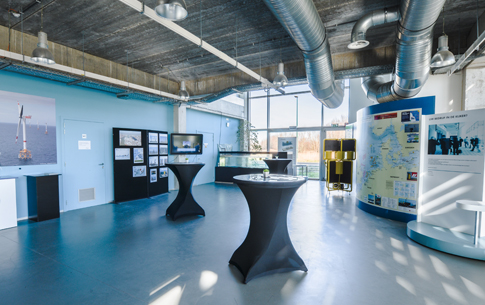 Our centre is unique for testing cleantech innovations on pilot and practical scale and is surrounded by more than 1200 hectares our own agricultural farm land.
Report symposium Biomass unraveled

-

On April 13th the results of the PPP (public private partnership) Small-scale Biorefining were presented during the ACRRES symposium Biomass unraveled. The results of the PPP constitute a good foundation for business cases and further research, which were discussed with over 60 interested participants in lectures, pitches and an exhibition floor. ACRRES (Wageningen University &… Read more
Symposium Biomass unraveled

-

In the past four years ACRRES conducted research on small-scale biorefinery technologies supported by the Top Sector Agrifood. In this PPP (public private partnership) around 35 companies cooperated with Wageningen University and Research to identify and develop biobased solutions for promising business cases. Case examples are the production of specialty compounds from… Read more
Andrea Terbijhe

With more than 18 years of professional experience I am a very experienced project leader in a broad field of topics, a real all-rounder. Crucial in this is the development of projects on sustainable energy technologies. In recent years the focus is on wind energy and smart grid solutions. I am active in the highly complex scale-up of wind turbines in the Dutch province of Flevoland and in project development in the field of intelligent future electricity networks, so called smart grids. In addition, I am the manager of three wind parks and the wind test site of Wageningen University and Research. I am an innovator. By combining a result driven with a creative attitude I strive for the discovery of new possibilities.