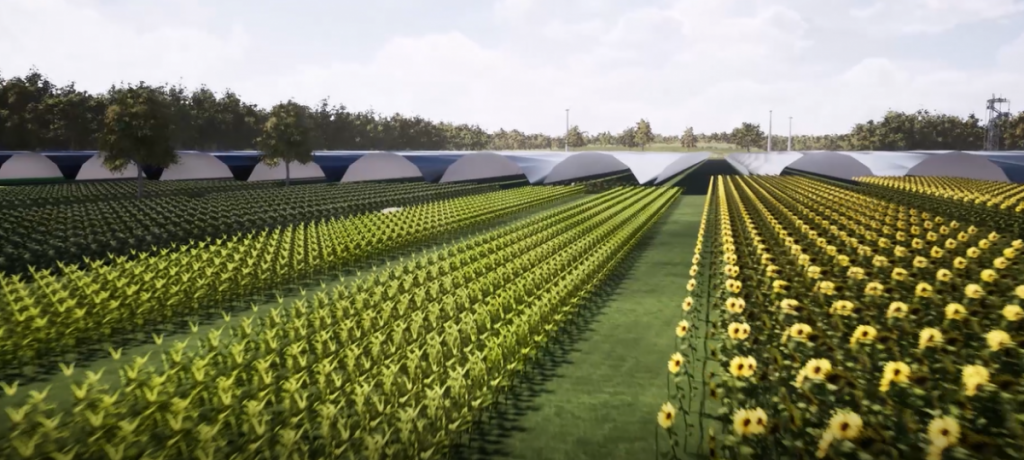 Agrophotovoltaics (APV/agriPV) means combining agriculture and energy production by solar panels.
Background:
Large scale production of sustainable energy in solar parks attracts a lot of attention. Current techniques not only facilitate energy production from solar parks but offer opportunities for combining them with agricultural practices leading to new profitable and sustainable business cases. Locating solar parks on farmlands thus not only raises societal questions, but also questions on (combined) energy and crop yields and new business models for farmers, as well as on impacts on biodiversity in and surrounding solar parks and (agronomical) soil quality.
Questions:
Recent researches have pointed out both positive and negative results for crop yields and biodiversity/soil quality in APV systems. Of course, this is strongly dependent on crop choice, PV configuration, soil type and climate conditions. Combining these parameters for an optimal system requires objective multiannual research with the right baseline measurements involving all stakeholders.
Research:
ACRRES and Field Crops are part of the Wageningen University & Research Solar Research Programme: a research programme for new style solar parks in which integration of food and nature landscapes is the starting point. https://www.wur.nl/en/project/Wageningen-Solar-Research-Programme.htm
ACRRES has investigated different solar panel setups in past projects and is a cooperation between Wageningen Plant Research. https://www.wur.nl/en/Research-Results/Research-Institutes/plant-research/Field-crops.htm  and Wageningen Livestock Research https://www.wur.nl/en/Research-Results/Research-Institutes/livestock-research.htm
The coming years we want to focus within this program on optimal combinations of crop production (agricultural crops, field vegetables and fruit), livestock farming and sustainable energy production by means of multiannual trials at our pilot sites. At Field Crops in Lelystad for example, we want to test a new type of mobile solar panel setup for agriculture and develop the corresponding business case. Also, the role of hydrogen production at solar parks is investigated by ACRRES with several partners.
If you are interested in doing similar experiments in cooperation with our experts, contact us!
Info: Hellen Elissen hellen.elissen@wur.nl